Cbox
Everyone chatting it up over here!

Charlie thought Harley was great. Really great, she was nice and she was the only girl she'd ever met who was into the same stuff as herself, but when Philip told her he has chosen to go to Harley for help she was so positively jealous. Philip always went to her for help. It was so stupid to be a little jealous but how could she help it? She sighed audibly and laid back staring up at the sky. She wasn't even mad just kind of insecure over it. Did Philip think she was smarter than Charlie? Did he think Harley was prettier? Okay, that was a stupid reason to be annoyed. Who cared if Harley was prettier? Charlie certainly felt like Harley was prettier. It wouldn't be so shocking that he thought Harley was prettier.

To get her mind off it (or rather to keep it on the subject in a lighter way) she invited Harley to hang out with her. She could talk this out with Harley. Well, not exactly, but she could see how Harley would react if she was in her own shoes. She had a feeling Harley would probably tell her not to worry about it. Maybe she shouldn't worry about it? Screw it. She would just have fun with her only girl friend. She heard footsteps and grinned. "Hey dude."
Recently, Harley was becoming popular with people, and she wasn't exactly comfortable with it. First, Philip was asking her for help with homework (which wasn't really becoming popular, all things considered), then Ryan had asked her to sneak out to the Observatory, and to tie it all together, her only girl-friend was asking to hang out with her. Honestly, she wasn't exactly disliking the attention, but it was slightly overwhelming. Either way, she loved hanging out with Charlie and wasn't going to waste a moment.

She thundered down the marble steps, nearly tripping twice, with her leather satchel rhythmically bumping against her hip. Her brown framed glasses rested at an odd angle against her nose, the cause of a broken nose from an old street fight that never healed properly. She smiled and said, "So what are we going to do? We could get a butterbeer or go to the Jaded Pages or-." She stopped herself. This was Charlie's idea, she should decide what they were doing. "You know, or anything you want to do. I'm free all day."
_________________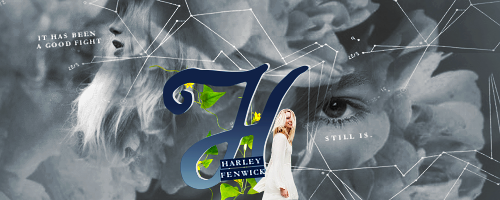 Muggle-Born Blondie • Owner of Nyx • Owner of La Fleur de Fenwick
Shopkeeper





Posts

: 220


Join date

: 2014-02-14


Age

: 24


Location

: Westminster, England



Charlie jumped up and linked her arm through Harley's. "Let's do both. We'll walk down to Jaded Pages and then we'll go to the diner and get a bite to eat. It will be a girl's night out." She declared and pulled Harley off with her towards the village. It was so nice to have a girl who was her friend. Philip was great, but she couldn't talk to him about some stuff that she could talk about with Harley.

Charlie grinned brightly as they reached the village. "Off to Jaded Pages, then?" She asked Harley. "Or we could get a drink and then go to Jaded. It is completely up to you." She giggled softly.
She laughed at Charlie's antics and said, "Jaded Pages sounds fabulous. If you don't mind, after we're done there, I need to stop by the Sugar Shack and Mystic Spirits. I promised someone I would bring them back a bag of exploding bonbons, and I'm running low on octopus powder. The Potions Professor is beginning to catch on to me taking his supplies."

They marched into the old building, filled with the scent of parchment and writing ink. "I love this place; it reminds me of my first year here. I nearly knocked a stack of books as high as my head over. Computers are nice and all, but books have been around forever. Speaking of computers," she said, before digging into the front pocket of her bag, "Here is your anti-virus I promised you. It contains a couple files, but one is specifically on how to install it." She handed Charlie a green thumb drive, smiling that her talent was of use to someone.
_________________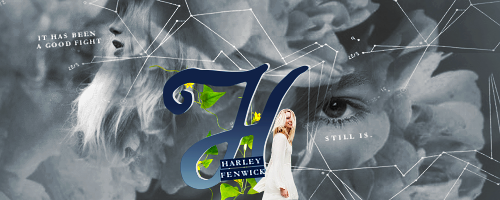 Muggle-Born Blondie • Owner of Nyx • Owner of La Fleur de Fenwick
Shopkeeper





Posts

: 220


Join date

: 2014-02-14


Age

: 24


Location

: Westminster, England




---
Permissions in this forum:
You
cannot
reply to topics in this forum