Cbox
Everyone chatting it up over here!

Alexia had taken Rowan's advice and had asked her parents about her older sister. Of course, it had started an argument between the three of them but she had finally gotten the news she wanted. She knew what her sister's name was, well her first name. She didn't know what her last name was, she couldn't assume that it was the same as hers. If she was in her sister's shoes, she wouldn't have wanted anyone to know that she was related to her parents. They had disowned her older sister after all. She wouldn't blame her if she wanted nothing to do with her or her family. But that didn't stop Alexia from looking. She didn't find anyone with the name Kimi Taku so that was a major setback. There had to be about a million Kimi's in the world. But how many witches were there named Kimi?

After doing, even more, investigating in the wizarding archives, she finally found her sister. She was absolutely positive this was her sister, it was like her life story was written on these pages. She was curious to see what her file looked like but this wasn't about her at the moment. It felt like she kind of knew her sister just by reading the pages written about her. But she knew that was not the case and she didn't really know anything about her. She realized that she was a lot closer to her than she had thought. In fact, she was in a relationship with Chris and the two had just worked on some songs together not too long ago. Maybe she'd just contact Chris and explain herself. But she thought back to what Jonas had said about 'business only' and decided not to ask Chris about it. Instead, she won't a letter to Kimi and hoped that she accepted her invitation to lunch. She explained in the letter who she was so Kimi was filled in and didn't think some random stranger was contacting her. She was a stranger, but she was not random.

Alexia was bouncing in her seat as she waited anxiously. She had worn her favorite jeans and a plain white shirt along with her lucky beanie. She didn't feel the need to dress up, it would only disappoint later if they decided they wanted to talk after this encounter. She bit her bottom lip and grabbed onto Jonas' arm for support. She had invited Rowan but she politely declined. Her next choice had been Jonas, she realized he was the perfect choice for a situation like this. He was always helping her and probably knew her a lot more than anyone else did, that's why she refused to work with anyone but him. "Should we make a run for it?" She was panicking and she needed reassurance. Jonas was good at that.
Jonas originally wanted to decline Alexia's invitation to go meet Kimi. He had studio time all day and he needed to listen to the demos he'd been sent when he got home, so this would cut into that. Rowan politely told him that work would always be there and friends were more important. Well, she actually said, You're always done with everything way before the deadline. Take a break, you dumb fuck, but Jonas knew what she meant.

So he went home to change clothes and cars, then met up with Alexia. Jonas was glad that Alexia had picked a diner. He was starving, for one. And two, he knew he'd need a drink before all of this.

Her hand hadn't left his arm since he'd come in and ordered a butterbeer. He was okay with it, though, since it seemed to be the only thing keeping her from running away. "We're not running. Don't you want to meet your sister?" he asked rhetorically. "You did all this hard work. Don't you want the payout?"
_________________
Full Time Producer, Part Time Rockstar~Parker's Husband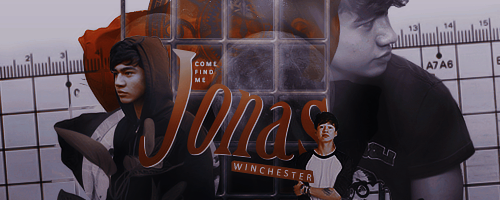 credit to arrietty. @tda
Alexia let a sigh escape her lips at Jonas' words. He was right, of course, but the urge to run wasn't going away. Of course, she wanted to meet her sister but the thought of it terrified her. She was so worried about her not liking her that she couldn't even think of the possibility of her actually liking her. She was a lot to handle all at once and she was terrified that she would scare her sister off before she even got to know her. "What if I'm too much for her?" She was 'too much' for a lot of people and she believed that it would be the same way with her sister. She let out another sigh and let go of Jonas' arm. She looked down at the table and kept her hands in her lap. "Yes, I want to meet her so bad."

Another sigh left the young woman's lips. "It's just that....I don't want to get in the way of myself. I do that a lot. I don't want to be too much and scare her off." She looked up at her friend, sadness in her eyes. "I am too much, I know that. I always have been. I realize I am, unlike what people think. I can't just turn it off and act 'normal'. I get in the way of myself and I know it. People don't understand me." She looked back at the table and picked at her nails. "That's why I stick with the people I know and don't venture out."
Jonas wished he had caught her hand before it rested in her lap. He understood the feeling of being too much. He was told that about a million times a week by friends and colleagues. Relax, Jonas. You're doing too much and Jonas, don't you think that idea is a little... much? But he had Parker to encourage him in whatever he did. To him, Jonas was imaginative and innovative. It all depended on perspective.

He looked down at her. "Alexia, you might be 'too much' for some people, but plenty of people have room in their lives for extra personality," he told her. "There's a lot to love about you, I promise. And regardless of what your sister thinks, you know Rowan and I will always love you no matter what," he said, setting his hand on the table, palm up, in case she needed it. "I know it's not the same, but love is love, you know?"
_________________
Full Time Producer, Part Time Rockstar~Parker's Husband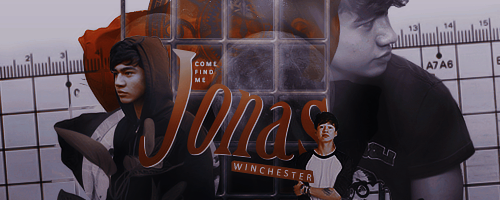 credit to arrietty. @tda
Kimi's relationship with her biological parents was non-existent and she hadn't talked to them since she had been kicked out. She didn't really care for them and she was sure that they didn't care about her. She was fine with the lack of parental figures in her life. She had been adopted by a Hogwarts teacher when she was younger and she sometimes sent letters to her. She was okay with that. She didn't need someone to hang over her all the time.

When she had received a letter from someone who claimed to be her biological sister. When she had read the letter for the first time, she felt disgusted. Not with her sister, but with her parents. It felt unfair that she hadn't been given a chance but her sister had. She didn't blame her sister, though, it wasn't her fault. But that didn't mean she couldn't be upset that her sister had the life that she could have had. What had made her different from her?

She would meet her but she needed moral support and it didn't take much to get Chris to come with her. She had work that morning and met Chris at their home before going to the diner. Her face scrunched up in confusion when she saw Jonas. He was sitting beside a girl who looked nervous and looked like she could be related to Kimi. She quickly made the connection. "Hey," she said after walking up to the table. "I'm Kimi." She smiled at Jonas before turning her attention to the younger girl. She had seen the girl around before because of Chris and his friends. She had never talked to the girl but now she wished she had so she'd know her beforehand.
Chris was part of a large family that was always annoying the crap out of each other. His mothers and sisters were nosy, and his brothers bickered, and Chris just watched it all happen. There was a lot of pettiness in his family, and he indulged more often than he'd cared to admit. There was just so much drama. The only thing that held them all together was how much they loved each other and determination to make it all work out. It always had and always would. They weren't going to give up just because times got hard or someone in the family was different than the others.

That being said, he couldn't imagine a situation like Kimi's. Her adoptive mother was almost entirely absent from her life, but they were on good terms. The professor wasn't breathing down Kimi's neck like Chris' parents. The calmness of being an only child was somewhat easy to imagine, but the oddity that was abandonment wasn't something he'd been able to wrap his head around. He didn't think he'd ever understand why someone would give up their child. In his opinion, if you were going to have kids, you should be prepared to raise them and love them unconditionally. He felt like that would be a common opinion, actually, but he'd thought crazier.

Chris had no problem going with Kimi to meet her estranged sister. She put up with his stupid jokes and weird hours and constant writing. The least he could do was go for moral support. What were boyfriends for if not emotional support?

Besides, Kimi was just meeting little Alexia. Alexia and Chris were buddies. They had thought-provoking writing sessions for her album over ice cream. The writers had spoken about looking for her sister, so Chris was both excited that it had worked out and that Kimi could be in her life if she so pleased.

Chris let Kimi introduce herself before greeting his friends. "Hi Alexia!" he said. He glanced at Jonas and said, simply, "Winchester," as he did to all four of the Winchester children. He loved having two new Winchesters to bother.

He pulled out Kimi's chair for her to sit down. He didn't want to dominate the conversation, so he looked at Kimi instead.
Adult





Posts

: 72


Join date

: 2016-03-14


Age

: 29



Kimi was thankful for Chris being with her. She didn't know how she would have handled this if she were alone. It had taken a while to wrap her head around everything and almost talked herself out of meeting her sister. She hadn't want to at first because of the whole situation but thought against it. If her sister was willing to get to know her then she would put up some sort of effort too. How did things like this go? What was supposed to happen?

She had expressed her worries to Chris after she received the letter and went on about it until it were finally time to meet her sister. Garnet told her to be on her best behavior and be nice. But she couldn't get over the uneasy feeling in her stomach because of the uncomfortable situation. She had never been close to her family and now she was confronting biological family that had given up on her. Well, Alexia hadn't given up on her. She smiled at Chris and kissed his cheek. She wasn't sure how to start this conversation. She let out a sigh and leaned against the table. "So, how was growing up with them?"
Alexia was excited to see Chris. She had gotten close to him while writing music together and thought him to be a friend of hers. Only few understood her thinking process and he didn't just her based on her mind being scattered. "Hey, Chris," she smiled. She grew more nervous as Kimi spoke and when she sat across the table. She bit her bottom lip and picked at her nails some more. She hardly made eye contact with her long lost sister. She took in her presence. She was so pretty.

Alexia was a bit taken back by the question but she couldn't say she hadn't seen it coming. She knew that Kimi would have questions about their parents but she didn't know how she was going to word her questions. She knew that Kimi had every right to be angry with their parents and knew that she probably would be, but she didn't didn't expect or know how to react to the anger. "Erm," Alexia grew bright red and looked down at her hands. She didn't know what to say. She was at a loss of words. "Um," she tried again.

She took a deep breath before looking across the table at her older sister. She took in her features and studied them. Her lips were plumper than hers and she had a rounder face. She was much prettier than Alexia, at least that's what she thought. Kimi had gotten the pretty genes and Alexia had gotten the weird thought process and overbearing personality. "They weren't the most supporting of parents," Alexia finally said. Her voice was quiet and shaky. "Not the biggest fans of magic so I wasn't allowed to talk about it when I was home for breaks. They told our neighbors that I went to a boarding school and that's why I was never home. I was supposed to be normal." The last sentence came out quieter than the others and she knew Kimi could relate. They were both supposed to be normal. They would have grown up together if they were normal. Alexia would have been an entirely different person if she had grown up with her older sister.
Kimi could tell Alexia was nervous and Kimi couldn't deny that she was as well. But she wasn't one to show defeat, and she acted as confidently as she could. She knew that Alexia wouldn't have had the perfect childhood like a normal kid would, but that still didn't make her any different than Kimi. She still wondered what made Alexia so special and why she was the one that was given up on. It wasn't Alexia's fault, Kimi knew that, and she wasn't trying to blame her. But she was there, and she was the only one to put the blame on in that moment. "I guess they stopped at you, so there wasn't a chance to have another witch or wizard in the family," she said bitterly. She assumed Alexia was the last one, though it was never confirmed or denied.

It felt like Alexia was trying to choose her words carefully as if she were trying not to upset anyone. To upset her. "A+ parenting right there." Kimi rolled her eyes and sat back in her seat. "Just so you know, you have nothing to be ashamed of. I'm sure they made you feel like shit all the time." Kimi was blunt, and she couldn't be bothered to care. "Nothing wrong with being a little different." She didn't want her sister to think that there was something wrong with her because of their parents, it just wasn't right.
Jonas grinned at Chris' greeting then turned his attention to the two women's conversation. He was trying to stay out of this conversation as much as possible. For one, it wasn't about him, and two, he couldn't relate.

Mr. and Mrs. Bell were really both doctors. His father, a psychiatrist and his mother, an orthodontist. They were all well taken care of and wanted as children. Jonas often felt like the odd one out because of his anxiety, but he wasn't ever neglected or cast out of his home for it. They coped with it and accommodated the best they could. He couldn't imagine being tossed out for it.

Kimi was always blunt and she almost always spoke her mind. She was fiery, and it both excited and frightened Jonas. He wasn't quite sure how Alexia would react to it, however, so he left his hand upturned so she could take it if she needed to.
_________________
Full Time Producer, Part Time Rockstar~Parker's Husband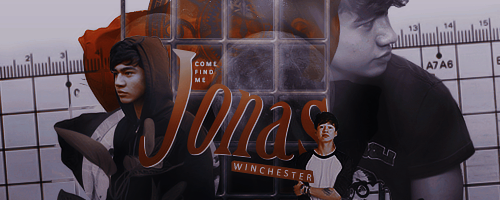 credit to arrietty. @tda
Chris smiled at the feeling of Kimi's lips against his face. He loved her so much, and he didn't think there would ever be anywhere he wanted to be more than with her.

One of the drummer's favorite things about Kimi was her confidence. He very rarely had to reassure her about anything (not that it stopped him). If she wanted to do something or say something, she would. She didn't stop for anything, and it was such an admirable trait.

However, he also admired Alexia's thoughtfulness. Her thoughts, while scattered, were calculated and careful. She seemed to be very process-oriented, whereas Kimi was product-oriented. Chris wondered how that would translate over.

He could see that they were both nervous, and he was still holding his tongue. He wished he knew how to make this conversation more about getting to know each other, rather than criticizing their parents, but he didn't. He'd let them duke it out until he had to intervene. He didn't think it would escalate too much. Everyone was an adult here, after all.
Adult





Posts

: 72


Join date

: 2016-03-14


Age

: 29




---
Permissions in this forum:
You
cannot
reply to topics in this forum