Cbox
Everyone chatting it up over here!

One of the things Jonas did for fun and a little money was work at the small radio station in Cheval. It was a little deceiving in appearance. This radio stationed happened to host one of the biggest radio stations in France, but it was kind of kept under wraps, as a way to keep crime out of the city. Jonas appreciated that and took it to a symbolism route. It hosted all of France's next big things, including him. He was working there today, being interviewed tomorrow. Well, not literally that next day, as he had class, but someday. He needed to wake up and be able to make money first.

Jonas liked this job because he was behind the scenes and getting internship credits. He had gotten to meet some really cool musicians. He knew it was only a matter of time before Hey Everybody came in for an interview. Jonas knew the day, time, and what songs they were going to play. He knew everything about them now. He made sure he did. And the young man made sure to dress as cool as possible. There wasn't going to be a Beauxbatons nerd in the studio today. He was looking sharp, with the "I did my hair in its actual style" thing and he made sure to wear something that showed off the muscles he got from first semester roadie work. He honestly felt good about himself today and decided he should try more often.

He sat in the sound room and adjusted the boards as needed. Jonas made sure the band sounded as good as they possibly could and fought the urge to cry when Parker sang. He could get through it. And honestly, it was more anger than sadness or loneliness or disappointment. And maybe it was even jealousy. Jonas wished he could add feelings to the sound board and mute them, but of course not.

But probably the most disappointing part of it all was watching Chris, the drummer (Parker's fuck buddy, as he'd been called), hang on Parker's every word. Jonas felt really bad. He watched Parker almost completely ignore him. He knew the looks Parker was getting. Longing, interest, devotion. The same looks Jonas had given and had reciprocated. He wondered what had changed. The way Parker had talked about Chris at the club that one night was not the way Parker talked about Jonas. There was not a doubt in Jonas' mind that Parker had loved him at the time. Was it just the fast-track life? Was that how relationships worked when you were famous? Jonas hoped not. Otherwise, he'd never go on tour with Max and Teddy. At least not without Kat.

They recorded for about an hour and a half before calling it a wrap. After that, the band and his boss all shook hands. Lunch was downstairs, but Jonas didn't want to go down right away, if he decided to go at all. He could apparate to downtown Cheval and visit Apollo at Pranktopia, if he wanted.

He powered down everything in the studio, double and triple checking to make sure everything was off throughout that particular area. He would just skip lunch and do homework. He was slightly behind on theory. He grabbed his bookbag, threw it over his shoulder and walked out of the recording area. He was surprised to see Parker just standing in the small room. Jonas wondered if he could just sneak out, but he probably shouldn't leave rockstars alone with millions of dollars worth of equipment.

"Hey," he said softly. "Do you need some help?"

Jonas honestly just didn't want to fight. He wanted to go back to his boring life and forget Parker had ever been in Paris. It would make things easier. Maybe not now, but in the long run.
_________________
Full Time Producer, Part Time Rockstar~Parker's Husband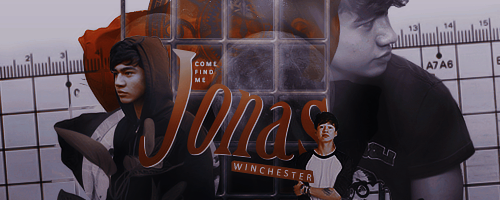 credit to arrietty. @tda
Things were going great for Hey Everybody, they were getting bigger and bigger. At first they had started in a garage but now they were touring and doing talk shows and radio interviews. He had changed a lot since they had began but he was alright with that, he liked the way he was now and he wasn't gonna change his ways any time soon. This was his lifestyle, this was his life. And he loved it. Meeting new people, seeing the world. He also loved hooking up with people and never seeing them again, the drugs were nice too.

He wasn't in charge of setting up interviews or tours, that was up to everyone else in the band. He just went along with what they said unless he didn't agree with them. They hardly ever bumped heads and the only time Parker was ever sat down and talked to was when it was about Chris. It was mostly Derek and Adam expressing their dislike for the way Parker used Chris and Chris was no where near them when they had these discussions. It always ended the same, with Parker saying that if Chris wanted this to stop then it would stop. And the older boy had yet to say anything.

Today they were stopping at a radio station that was big in France. Parker usually did most of the talking when they were interviewed and today was no different. He went on about their tour, their new music, and other band related stuff. He sang one of their new songs about heartbreak and loneliness. That type of music sold, those lyrics spoke to people. The band wrote all of their music together and they all approved of what they wrote.

After everything was done, everyone went down for lunch. Besides him. It had been a while since he had gotten high and he was going through withdraw. He wasn't about to do coke there but he could light a blunt and get away with it with no one around. So he tried to wait for everyone to leave, but not everyone left. Jonas stayed behind and probably wouldn't leave until Parker did. "No," he rolled his eyes. He couldn't just pull out a blunt and smoke it around him, he worked here and they were never gonna be allowed back here if he told on him. He was getting cranky and he knew it, he just wanted to be left alone. "So, how did you get this gig?" he said as calmly as he could. He wasn't gonna snap at Jonas.
Jonas wanted to genuinely say, none of your damn business, but Parker didn't snap at him. And the question was innocent enough. "Do you remember Teddy's mom? Ruby?" Jonas asked. He didn't wait for an answer. "She did me and Max a few favors before moving back to Germany. She said she owed us since we're making sure Teddy stays in school. She left you some money and Marceline's antique Les Paul for you. It's actually in my apartment right now. It needs some work, but it's yours when you want it," he explained, "She sends her best."

Jonas hesitated, but he felt like it was okay to say. "You guys sounded really good in there, Parker," he commented. Jonas realized he opened up a whole opportunity for Parker to say something snarky, but would he do that to him? Weren't they grown men now?
_________________
Full Time Producer, Part Time Rockstar~Parker's Husband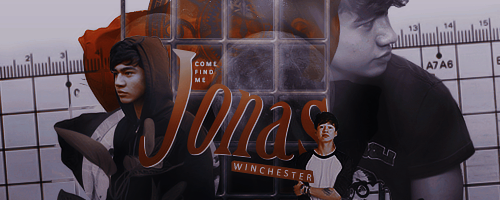 credit to arrietty. @tda
Parker hadn't forgotten about the friends he had made at Beauxbatons. But he hadn't talked to anyone since he had left so it caught him off guard when he was told that Teddy's mom had left him some things. He didn't deserve them so he wasn't gonna take them. He had no right to even though they were gifts. He shook his head and crossed his arms. "I don't want it," he lied. He didn't deserve any gifts and he wasn't gonna take them. But he had to play it cool and act like he didn't want any handouts. "Give it to someone else."

A small smirk played on the boy's lips. He knew they sounded good but he didn't expect Jonas to admit it. Not with the way things were going. "I know we sound good." He was bring cocky, but he didn't care. He was always full of himself and wasn't ashamed to admit it. "Chris wrote the first song we sang." The one about heartbreak and hurt feelings. He knew it was about him, everyone knew. But no one said anything about it.
Jonas rolled his eyes, but smiled anyway. He knew Parker wasn't a gift person. "Thanks for the gift, Parker! You shouldn't have! Regardless, it's yours when you want it."

Jonas nodded. He could tell. Parker was singing about himself, clearly. Jonas remembered the looks Chris gave him and felt sympathetic again. A little jealous, but mostly really bad. He remembered Isobel's comment and felt a little better. Enough to half smile at his own joke. "Yeah?" he said. "I assumed that, actually. It doesn't have your voice in the writing. Like, you're a little too cold to have written it," Jonas said, finishing the real smile.

He was kidding, but there was an element of truth to all jokes. And Parker did that kind of stuff to him all the time before they had started dating. And they did it to their band mates when they were in Beauxbatons together. Surely it wasn't breaking a boundary. And if it made Parker mad and want to murder him, there was a camera and like, at least three witches and three wizards who would avenge him, the way he always dreamed of going out.
_________________
Full Time Producer, Part Time Rockstar~Parker's Husband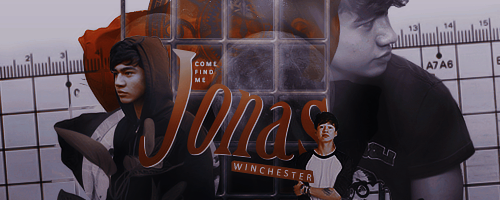 credit to arrietty. @tda
He wasn't going to accept the gift so it was a waste of time to keep offering it to him. He wasn't special and he didn't deserve anything Jonas or anyone else had to offer. "I don't want it," he repeated. It would be a nice guitar to own but he wasn't worth to accept any gifts. He had left and hadn't looked back. He had given up on everyone. Ever since he had come back to France, he was starting to think a lot about everything. Maybe he was going through a crisis or something. He really didn't want to think about any of this but he was.

He couldn't argue with Jonas because he was right, it still hurt a little. But he would never show it. "He's the emotional type," he shrugged. He had thinking about it a lot lately, feelings were stirring around in him. He wasn't sure what was going on anymore. "And I'm not."
Jonas decided it was easier to drop it than fight. It didn't matter anyway. He could probably buy a million four thousand dollar guitars. Jonas could fix it up and sell it or something, for sure. But it felt like a betrayal. Maybe he'd keep it. He could play guitar a little bit. It wasn't his area of expertise, but he tried really hard.

"Nothing wrong with that," Jonas replied. There were a lot of things he wanted to say, but he couldn't phrase any of them. "So you are going to be in Paris awhile, it seems like. You gonna see the City of Love in style instead of a carriage and flying horses?" he asked, just to keep the conversation going. He didn't want to leave. Jonas had a weird feeling. He wanted to be friends at the very least. Or to get some closure, at least.
_________________
Full Time Producer, Part Time Rockstar~Parker's Husband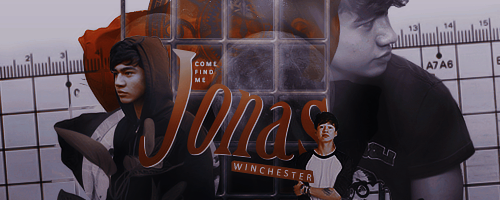 credit to arrietty. @tda
He never really saw Paris as the City of Love but there were other people who did. He didn't really care of it, he just saw it as a city. But Jonas had brought it up and he might as well have his fun with it. He was sure he could say something to make the other boy squirm. "City of Love, huh?" He smirked ever so slightly. "Not sure yet, Chris wants to check everything out. I plan to make out at every place we visit." That was true, it was his goal. They were already sharing a hotel room which meant they could fuck at the end of the day.

"But we won't be using any carriages," he smiled a bit. He wanted to twist the knife a bit and continue to talk about Chris, to see if he could get any more of a reaction. "What do you think about Chris? I'm thinking about maybe upgrading from fuck toy to boyfriend."
"I tried that with Kat over winter holiday. Max said it only counts if you have evidence. In other words, take a camera," he joked, halfheartedly. It bothered him, but he'd get over it. It wasn't any of his business.

"Word of advice: don't tell him you call him a fuck toy. Even if he's into that," Jonas said, a little bit of sass leaking through. Parker probably didn't call him that to everyone. He had a bit more respect than that. He had just hoped that he hadn't called him that very often. Though he supposed in Chris' case, there wasn't a 'let's take turns!' aspect. Just a feeling. But Jonas was good at picking up on that.

"And you should. He adores you," he said, shrugging. "You didn't even notice him, but he sat exactly like you and every time you changed positions, he did, too. It was kind of adorable."

Jonas had done the same thing honestly, but he fought it as best he could. It was a strange influence Parker had, but it was there. Or maybe Jonas was just a damn good follower.
_________________
Full Time Producer, Part Time Rockstar~Parker's Husband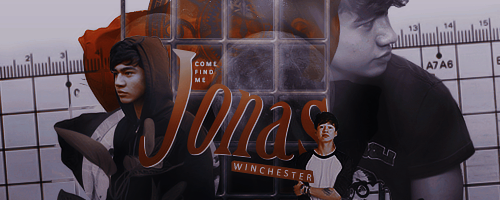 credit to arrietty. @tda


Similar topics
---
Permissions in this forum:
You
cannot
reply to topics in this forum