Cbox
Everyone chatting it up over here!

There were many things the nineteen year old had done that he wasn't proud of. He had fucked up a lot but those were his mistakes and he couldn't change a thing. He wouldn't change a thing even if he could. Yeah, he had messed up so many times that he stopped keeping track but his life was his own and he was enjoying the ride. He would never regret the things that he did because things happened for a reason. He needed to move on and be free and he just wasn't doing that at home or at Beauxbatons. So he left and never looked back. He could have did better by giving some sort of warning to some people but he thought it was better to just leave and never face people from his past again. And he was doing a good job so far.

He had dropped out of school and joined a band. They were pretty good and people started to notice and when people began to noticed, they kept getting bigger and bigger. And when they began to get bigger and bigger, his problems began to grow and grow. At first it was just getting shit faces and hooking up with random guys that he had met. Never returning calls and never seeing those faces again. Then it got worse when he began to use drugs. At first it was pot but that shit was weak compared to the high he felt when he did coke. It was by far his favorite and it sent a rush through his body whenever he snorted that white powder up his nose. He felt so alive when he was high, it was so intoxicating. When he wasn't high, he felt the weight of the world crashing done on him. The only way to make it stop was to light up or snort up. When he couldn't get his hands on his precious white dust, he used pot to fill the void.

He didn't have any problems with the guys in his band and usually hooked up with his drummer whenever they were wasted. It would never be more than hook ups to Parker. He was never going to fall into a relationship, he would never let himself do that. He liked the way things were and he wasn't about to change his ways anytime soon. The band was big and things were great, they even had songs on the radio. They could have an gig they wanted and still chose to do small shows like the one that was lined up. They were on tour at the moment and sometimes made stops at bars to perform. He hadn't been in France in a long time and a rush of memories flooded back to him once they had arrived in the country. He wouldn't let it get to him though, he had more important things to worry about than feeling bad for leaving school.

The nineteen year old watched a roadie begin to set up their equipment, they still had like another thirty minutes until they started their show. So, he grabbed a beer and leaned against the bar. He took a long drink from the ice cold bottle before noticing a familiar face. "Shit," he said out loud before turning around so he wasn't facing the other boy. It had been so long since he had seen him and maybe, just maybe, he hadn't noticed him. Maybe this could be avoided. But he knew that wasn't the case and that he was probably here to see him perform....or to tell him off.
Jonas was exhausted. He had classes all day, then he had a "field trip" of sorts, where he went to a show and helped them run the sound board. While he enjoyed it a lot, he was missing the performance part of music. And he had gone home to an extremely grumpy Kat, who upon further inspection, had picked up some illness from a kid at the shop. He was taking care of her, at least until her fever broke. But Kat insisted on butterbeer from a very specific bar. So on his way home from the apothecary, he was getting her a butterbeer to go.

Jonas wasn't really a bar person. If he wanted a drink, he just went downstairs and got one. And that was a rare occasion. If anything, he drank socially. But as soon as Jonas walked up to the door of the bar and saw Parker's band advertised, he knew he was going to need a drink and a lot of them.

He weighed his options before walking in. Kat would definitely understand. He could go to the cornerstore and get her a butterbeer and apologize and explain himself. She'd apologize and they'd cuddle and eventually sleep. If she was feeling better the next day, he'd wake up alone and go to school and ignore his feelings and probably take an exam. He wouldn't have to deal with Parker. He obviously didn't want to deal with Jonas properly. They should be living their lives together. Why did Parker not take him along? Why did he abandon Max and Teddy and him? It wasn't right. They were a family and he walked out on them.

But another thought he had, though a very small one in comparison, was that he shouldn't let Parker be the reason why he couldn't walk into some bar. And if this building was big enough to play a show in, it was big enough to hide from one person in.

But of course he was wrong. Parker was literally the first person he locked eyes with. And Jonas knew that he saw him, too, because he spun away. What was he going to say? He ran his fingers through his hair to at least somewhat make it look like he'd done it that day and pulled the strings of his graduation class hoodie (the one that declared him as a certified loser, goody-two shoes) to make them even. He pulled up his jeans slightly and walked over to the bar. The bartender came over almost immediately. "I need a large non-alcoholic butterbeer, and a shot of the strongest stuff you have back there," he said, pulling four galleons out of his pocket and handing them to her. "No change, please." He knew that the bartender probably would give him the strongest so they could keep all of it as a tip (something he'd learned from his sister when she'd been a bartender in college), but that was okay. He didn't actually need the strongest. It was better to not make Kat worry.

The bartender said they'd be back with everything in a moment, and Jonas figured he'd at least say something. "I did notice you, but I'm tired. So you're off the hook for now," he said, not able to muster up his usual sass level. "How are you, Parker?"
_________________
Full Time Producer, Part Time Rockstar~Parker's Husband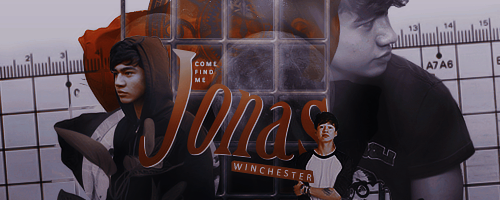 credit to arrietty. @tda
He had to play it cool since they both knew they had seen each other. Parker was ready to avoid but he knew that Jonas probably wasn't. He had done him wrong and he knew it, he knew he had fucked up when it came to him. But the past was in the past and there was no changing what he had done. He was a bit sorry but he still wouldn't change a thing. He was big now and that made all of his mistakes worth it. He ran his tongue along his bottom lip and stopped at his lip ring, he always played with it when he was nervous.

Jonas looked like a nerd compared to the crowd in the bar. Everyone either had their band's logo on their shirts or wore a good amount of leather or plaid. He was wearing an old ratted band shirt that was faded and had rips in it. He couldn't bring himself to get rid of his old stuff and he didn't really care enough to buy new clothes. But what he did care about was his leather jacket, he kept that in perfect condition and always wore it (expect when performing because it grew too hot if he kept it on).

He pulled a cigarette out of his jacket pocket once Jonas approached and lit it. He wanted to avoid this but he knew he couldn't. He took a long drag before nodding a hello. He was caught off guard with how calm the other guy was, he expected him to explode on him and make a scene. "I'm good," he shrugged. He took another drag of his cigarette and flicked the ash into a provided ash tray. I want to be out of here, he thought. "What about you?" He looked the another guy up and down, he hadn't changed much. Right now he wished he was high but he never drugged up when he performed.
Jonas sighed and sat down at the bar when the bartender showed no signs of coming back anytime soon. This was awkward. Too awkward. He didn't do awkward well. At least they had gotten the checking each other out phase over with. It would probably be inappropriate to tell Parker how good he looked. And on top of being inappropriate, it also invited a compliment that wasn't true. Jonas knew he looked like a troll at the moment. He was slowly turning into one of those people who would wear sweat pants out of the house three out of five weekdays. Kat literally didn't care and would say he looked good anyway. He wished he had the motivation to impress her, but he really didn't.

"Things are... okay," he admitted. Sure, this wasn't his ideal life, but he'd get there. The boring stuff had to get done first. "The university life is sort of slow if you don't live on campus. Kat and I live together in La Petit Dragon. She's doing art stuff and working at the robe shop, so my entire apartment is filled with thread and it always smells like paint," he answered, knowing that he was saying a little too much. But it was still relevant, and probably a lot less information than Parker was used to. "How long are you in France for?" he asked
_________________
Full Time Producer, Part Time Rockstar~Parker's Husband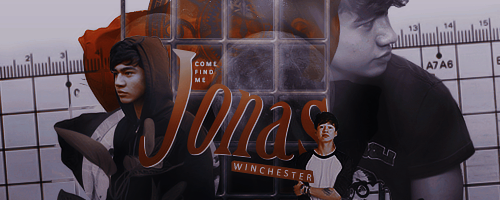 credit to arrietty. @tda
School just wasn't for Parker, he had no interest in it. It bored him. He couldn't imagine why anyone would want to sit in a class room and read from dusty textbooks. He didn't need to go to school to be famous and to be a rockstar. He didn't need to know anything but how to play guitar and a few other things. Nothing mattered to him besides music, he had given up on everything else. Nothing else had a point. He hadn't really gotten to know anyone from his school days and didn't know really who this Kat person was. Nor did he really care. He just nodded along and took a drag from his cigarette. Once that was finished, he put it out in the ash tray and then took another drink from his bottle. He knew not to get drunk before he performed so he would limit himself until after the show. "Sounds like a boring life," he said in a blunt tone. He was so used to touring and living in the fast lane, he could never picture himself settling down and actually staying in one place for too long.

"Don't know," he admitted. Hopefully he didn't stay there too long. There wasn't really a gig after this one until they booked another and who knows when that would be. He wasn't entirely sure what was next for his band. "Maybe we'll stay for a little while," he smirked. They were staying in a hotel near by and he was sharing a room with his drummer which would be lots of fun for him. "So you got a girlfriend?" he shrugged. He acted cool but he was actually interested in what Jonas had to say about that. "I don't do relationships anymore." He nodded over at Chris, the band's drummer, and smirked. "He's my fuck buddy." The nineteen year old had no filter and no shame, he didn't care.
Jonas shrugged. "Some parts are boring. But I study music. And there's a lot of different subjects. Theory, performance, acoustics, composition, conducting, stage design. And next semester, I get to take a vocal class, which seems interesting. The professor is really cool, so there's that at least," he said. "It'll be worth it. It's just four years of my life that make sure the rest go smoothly."

He defended college quite often, so he was used to this conversation. He didn't think he was making a mistake. He defended it to the death to Max and Teddy. Teddy hadn't graduated from school yet, but he was so bright. Max seemed to be a lost cause, but it was just because he was good at so many things and couldn't decide.

Jonas held his tongue. "I... don't think that's any of your business, to be honest," he answered. The bartender had put the stuff he ordered in front of him while he hadn't been paying attention. He downed the shot as quickly as he could. They hadn't short-changed him and it was really strong. He was proud for not wincing, at least.

Jonas nodded. "I mean, why would you? What's the point in having sex with someone you actually care about?" he asked, sarcastically, but not really changing his voice to indicate that he was being sarcastic.  He grabbed the cup and slid off his bar stool. "I should probably go. I have to get this home to the person I have sex with for all the right reasons. See you around, I guess."

Jonas didn't know why he had played Parker's game. That was obviously the reaction he wanted. Well, partially. It probably wasn't the yelling, "Take me back!" that he wanted, but if he hadn't had feelings for him, he wouldn't have been bothered. He pushed the door open and apparated home. He really needed to talk to Isobel.
_________________
Full Time Producer, Part Time Rockstar~Parker's Husband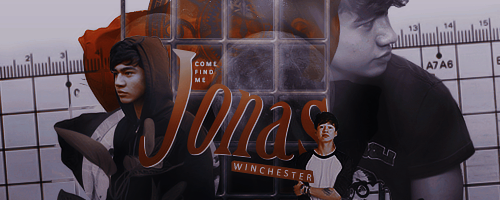 credit to arrietty. @tda
Jonas got very defensive and it was funny to Parker. It meant that he had gotten to him, that he had gotten under his skin. It meant he still cared, at least a little bit. Part of him felt a little bad, but he would never let himself give into those negative emotions. He usually got high to forget all of those terrible emotions dragging him down. "Why so defensive?" he smirked ever so slightly before taking a sip of his drink. "Can't a guy ask a simple question?" Jonas' reaction was so....Jonas. It was predictable.

"Oh, I do have sex for all the right reasons," he went on, threatened his ex to say something else. "To have someone underneath me," he paused to bite his lip seductively and sucked in his breath. "it feels amazing. He'll do whatever I want." He was just using the older guy for his own needs and they both knew it. He also knew the other guy wanted something more from Parker but he would never allow himself to be stuck in a relationship again.

Jonas was quick to leave, which made Parker laugh a little. So predictable Jonas. "See ya," he said to no one since the other guy had already left.

---
Permissions in this forum:
You
cannot
reply to topics in this forum