Cbox
Everyone chatting it up over here!

Jonas was relieved. Finally, after a long summer of studying, he was allowed to proceed to seventh year as planned. He knew he couldn't relax, though. He could end up in the same situation again this year. He couldn't imagine all his friends graduating without him. His brother and cousin and Parker were gone. He couldn't imagine not having Kat around. His real best friend since day one.

But more important than the fear of failure, was the want for success. He had one last chance to make it count. He was going to get good grades this year and he was going to do really well for himself.  He had a lot of determination. After all, he was an adult now, technically. He had to do really well in school so he could provide for himself after school. And while he was sure Apollo would rent him a room above Pranktopia for pretty cheap if he asked nicely, he didn't want that to be his only option.

Jonas sat down at a table and ordered a drink. Suddenly, a toad hopped onto his table. "Oh! Hi there!" he said. Jonas liked toads, in a weird sort of way. Mostly because they were one of the few pets he wasn't allergic to. He looked around the restaurant for someone who was searching, but saw no one. He scooped the toad up and went up to the closest student he could find. "Is this your toad?" the seventh year asked. "Or do you know whose it might be?"
_________________
Full Time Producer, Part Time Rockstar~Parker's Husband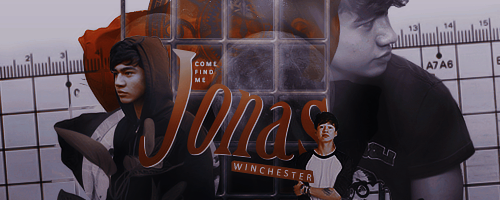 credit to arrietty. @tda
Rajan was a spoiled child and he knew this. He was the youngest child and his parents were well off, he was born into money so he was the result of a loveless, rich marriage. He didn't mind too much though, he knew that his life was probably going to be similar when he got older. His parents had made it clear with their children that they wouldn't be forced into marriages unless that was what they wanted, Raj was too young to care about that. He had just found out that he was different from the rest of his family and that would take some getting used to.

Since Juliet was a muggle and knew nothing about magic, she was unable to go with him to go shopping. His parents were also too busy to take them so he was forced to go alone. He had never heard of the things that some of these other kids were talking about. What was this quidditch thing and why was it so popular? He rolled his eyes at the children that weren't dressed as nicely as him. This was no competition but he knew he won first place.

Since the young boy didn't know anyone, he took a seat at an empty table and held his belongings close to him. He didn't trust anyone in this filthy pub. He made a disgusted face when a boy, who was clearly older than him, held a toad up to him and asked if it was his. "Get that disgusting creature out of my face," he said. He turned his nose up and didn't look at the boy. "Does it look like I would be the type of person to own one of those disgusting things?" How dare he ask if it was his, it was clear that his standards were far higher than a toad.
Adult





Posts

: 25


Join date

: 2016-02-08


Age

: 21



Jonas winced slightly at the boy's reaction. It was a little more harsh than he had been expecting. Most young boys liked toads, right? The seventeen-year-old lowered the toad and put it into his hoodie pocket. He'd find its owner later, and if not, he'd have a friend.

Then, he noticed how the boy was dressed. The Bell family was not poor by any means. Jonas' father was psychiatrist, and that came with a certain amount of wealth. Jonas had all that he needed and often more. And while he didn't dress in the fancy sweaters and other things like his brother, his clothes were really nice. He wore his fun band shirts and his canvas shoes, real denim jeans, crocheted beanies from Autumn and Kat and all of the hoodies Parker hadn't wanted anymore and he looked pretty well put together. It was his style and it was about being comfortable, not like some sort of model.

Jonas recovered, then replied, "Well, maybe not. But I don't own it, either. And you're more likely to know other young students than I am, right?" he asked rhetorically. "My name is Jonas. What's yours?" he asked, not really expecting an answer. But in his experience, every mean kid was just someone who had never been taken an interest in.
_________________
Full Time Producer, Part Time Rockstar~Parker's Husband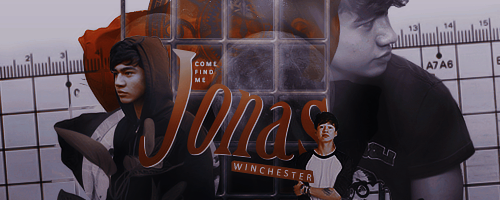 credit to arrietty. @tda
Why was this boy still talking to him? Hadn't he made it clear that he was better than him? His attitude should have said it all but yet the boy was still talking. He wondered why he didn't just leave him alone. Was he stupid? Did he not understand his body language? Did he have to come out and say that he wanted this boy out of his site and to leave him alone? The young boy sighed and began to pick at his nails, he didn't really care for what the boy was saying. His nails were always kept short and tidy, he was always kept tidy. He wore nothing but the best clothes and shoes.

"I know no students," the boy stated in a bored tone. What made this guy think he could talk to him. "Well Jonas," he paused for dramatic effect. "I do not have to tell you who I am but just know that I am better than you and I do not speak to people below me."
Adult





Posts

: 25


Join date

: 2016-02-08


Age

: 21



Jonas smiled. "You'll eventually have to leave that attitude behind," he said. "You're about to have a roommate. And there's no telling where he'll be from. He could be from the United Kingdom, like me or from Australia, like my old roommate. Or anywhere. And you'll be with him for seven years unless he moves. But that's just friendly advice, if you want to adjust to life at Beauxbatons easily. And magic is difficult for those with closed hearts."

The seventh year couldn't help it. He laughed. He didn't normally try to be sassy with people he didn't know, but Parker had drawn it out of him for the past few years. Jonas' sass could probably be bottled and sold as a potion and it would devastate the world.

"You're funny. Let me tell you something, though," he said, getting serious, "You're actually not better than anyone yet. You are a first year with no magic skills yet. You are on the bottom of the totem pole right now. And people like me, you know, seventh years, are on the top. And as a seventh year and a prefect, I suggest you cool with the attitude and not make the people who are willing to help you not like you. 'Cause I don't have to be nice to you. I don't have to have your back. But I will. If we're friends and you get a detention slip, I could be the one doing that paperwork and 'misplaces it'. Or I could be the one who bails you out of trouble for being out past curfew. I could be the one that writes you a pass into the restricted section of the library when you need to research. But first, you've gotta trust me," he finished.

He took a breath before speaking again. "Let's start over. I'm Jonas. I'm a seventh year prefect in Nuage. What's your name and, hmm... what house do you want to be in?"
_________________
Full Time Producer, Part Time Rockstar~Parker's Husband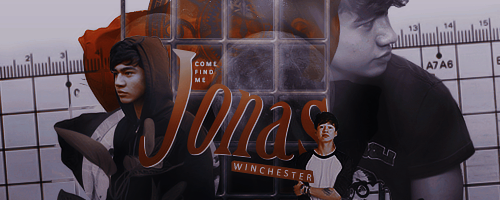 credit to arrietty. @tda

---
Permissions in this forum:
You
cannot
reply to topics in this forum