Cbox
Everyone chatting it up over here!

Jonas knew that what he was doing a bad idea. Not only was he allergic to cats, but he'd also been subjected to a growth spurt over the summer that left him clumsy and unbalanced.

So while he was normally an excellent tree climber and he had good intentions, he was just left with a crappy idea. As soon as he had gotten high enough to reach the trapped cat, it jumped up onto a taller branch. "No!" he said, following it.

When Jonas finally got a grip on the cat, it jumped from his arms and safely onto the ground below. "What the heck, cat?" he asked, frustrated. Now his arms and neck were covered in red bumps for no reason. "You're a jerk!" he called as it ran across the grounds toward the castle.

And that's when the sneezing started. He was suddenly very out of breath and his eyes were watering. There was no way he was getting out of that tree. "Help, please!" he yelled down underneath him. He wasn't panicked and he wasn't going to die or anything, he just needed someone to help him down.
_________________
Full Time Producer, Part Time Rockstar~Parker's Husband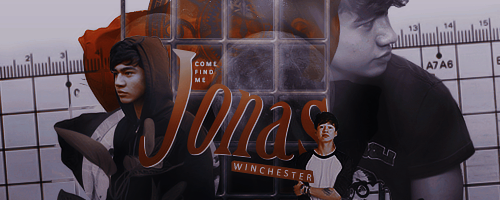 credit to arrietty. @tda
Kayla didn't have a clear goal in mind when she decided to wander around the grounds, which was both odd and refreshing for her. She wasn't one of those lonely wanderers. Still, there was a lot to contemplate about now that she was a seventh year. It wasn't entirely a shock but it was still surreal. She started Beauxbatons with this class and she would end with the class. Of course, the class included Greg. Kayla smiled at the thought. A cute cat ran by her and she heard a faint echoing yell. Was someone calling the cat a jerk? Kayla frowned. "It probably can't respond," she muttered.

Changing classes had taken some adjusting to. Thank God she had stayed friends with several of her friends from first year. She had lost some too. Apparently she had changed, as had several of her friends. Ick. She wished some people hadn't made a boatload of drama out of nothing.

Just as she was about to turn back, she heard a scream for help. The voice sounded familiar. Kayla approached the tree and squinted at the top. "Jonas?" Taking one look at his face, she didn't hesitate in rushing over and climbing to the lower branch of the tree. She considered pulling Jonas down from there, but he was still too high. Reluctantly she heaved herself up on a higher branch, and another, and another, until she was just below Jonas. "Good thing you taught me to climb trees," Kayla smiled fondly. She extended a long arm to him. "Here. We'll climb down slowly, together," she promised. "Was that your cat? Are you okay?" Kayla checked his face for serious signs.
Shopkeeper





Posts

: 169


Join date

: 2014-10-18



Jonas was glad that it happened to be Kayla to help him. If it had been Parker or Max or Teddy, he probably would have died of embarrassment. "Oh hey!" he said after she called to him.

He reached out and grabbed her hand. "I'm sorry. I'm a little bit heavier than I once was. I grew over the summer. You missed it," he joked. "Uh... no. Not my cat. I thought it might be Kat's, but it was just a random one. I'm allergic to cats, see?" he said pointing to the rash he was getting. "I'll be fine. I just need to get my inhaler from Parker's bed. How are you?"
_________________
Full Time Producer, Part Time Rockstar~Parker's Husband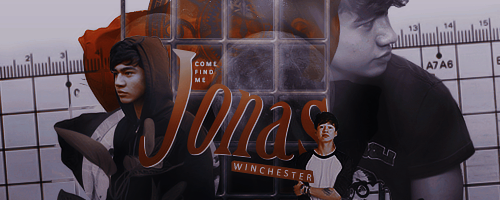 credit to arrietty. @tda
"They grow up so quickly," Kayla mock sniffed, pretending to wipe tears away from her eyes with her free hand. She sized Jonas up and down. "You don't look like you've changed more than Greg did when he was your age." Admittedly, her memory of the time wasn't the best. "Here. Hold on tight." She swung them both down a branch as the tree branches wobbled. "Woah!"

"I meant were you the one who yelled at the cat?" A faint smile tugged at her lips despite herself. "You told me about your allergy. I saw you get a rash before. Swollen red is not a pretty color on you."

"I'm doing good. Wish me luck on Quidditch practice later. The Cerisier players aren't the best. You'll have to bring extra cheer for Casavant," Kayla grimaced. She didn't like the new system and people knew it. "Tryouts are soon, though, so we could get some better players. Nuage, Cerisier, whoever they are, I'm going to drill them extra hard. I might be mean."

Kayla was still bummed by last year's defeat to Feu. This year, she certainly wasn't going to lose to Ouilett. At least not without putting up a long, hard fight.

"Are you sure you don't want to join Quidditch?" Kayla persisted as she slowly tugged Jonas lower down the tree. "Please?"
Shopkeeper





Posts

: 169


Join date

: 2014-10-18



Jonas gripped her hand tighter. "I don't know. We aren't blood related, so it doesn't make a difference. I don't know if Greg even had a growth spurt. I don't remember waking up one day and he was really tall or anything like that. But I specifically remember my mom being like, 'my baby is growing up!' over the summer."

He lightly fell onto the branch with her, or as lightly as he could. The branch still shook violently, but it didn't break. It had to be charmed. A fourteen-year-old and seventeen-year-old would break any normal tree. "Uh, yeah. I thought it was stuck so I came up here to get it, but the thing jumped away."

Jonas laughed. "You're cute. Like I would ever be in Quidditch. I don't know if you remember tutoring me in Flying, but you did. And it was a total failure. I will always cheer you on, though. Best cheerleader ever. Plus, Quidditch would cut into the time I spend with my friends." Well, not with Parker, but with Teddy and Max, for sure.
_________________
Full Time Producer, Part Time Rockstar~Parker's Husband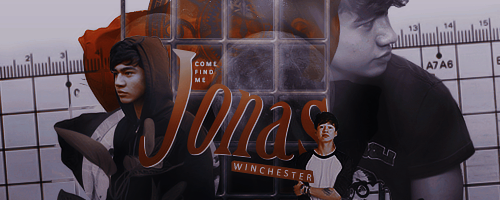 credit to arrietty. @tda

---
Permissions in this forum:
You
cannot
reply to topics in this forum