Cbox
Everyone chatting it up over here!

Lucie absently poked at the salad on her plate. It wasn't very inspiring when that was practically all she ate. That and whatever she chose to have with it whether it be steak and chips or cold meat. It was all so much the sameness, more proof that Lucie needed to find somewhere else to live. Somewhere where she had the facilities for preparing her own meals.

She shifted her attention from the plate back to the Wizarding World Weekly. Once again the Real Estate section gave her nothing. Everything was either too far out of what she could afford or far too big for one person. The people looking for flatmates sounded creepy, the sorts Lucie would never consider sharing a place with in a million years. She pushed the paper away again with a sigh. "Maybe if they wrote a better ad they wouldn't sound so creepy," she mused and picked up a soggy chip. Not the sort of food her coach would recommend and right now she was inclined to agree.
_________________
Little Muggleborn Dutch Girl
Captain & Keeper for the Marseilles Mercenaries
sammich@tda
Milan was going to have to get used to hanging around Amethyst Alley. A few of her DJ gigs were there, and her mother had her running ridiculous errands to the shops, mainly for her sister's extravagant wedding. So she found herself, contrary to her preferences, sitting in La Petit Dragon. Wow, it had been such a long time. Seven years, was it? The menu hadn't even changed. She ordered a ham and swiss sandwich and sat down at a table while she waited.

Milan drummed her long fingers against the table. She wasn't a huge fan of the Wizarding World. She ached for her high-definition Muggle camera. It was nice to have a change of scenery from her bakery home, though. She stayed in her old room to save money but went out and did everything on her own. She liked the busy cafe feel and it was nice to people watch-or more appropriately, wizard watch.

She heard a young woman next to her muse about creepy ads. Milan looked over her shoulder and saw her eyes on the Real Estate section of the Wizarding World Weekly. She didn't want to seem like an eavesdropper but she couldn't help agree. "It's impossible to find a decent price or people you'd actually trust to share the same living space with," Milan remarked. She glanced closer at the woman and raised her eyebrow slightly. "Hey, have I seen you in Quidditch papers or something?" That was the one thing she still kept up to date with in the Wizarding World. Once a Quidditch player, always a Quidditch player.
Adult





Posts

: 19


Join date

: 2015-08-31



Lucie dropped the chip. Maybe she should have put up with living in the same house as her brother instead of taking a room above the pub. She was able to apparate so it wasn't like distance was a problem. Besides Amsterdam wasn't that far away. Well not as far as say Australia would have been.

She looked up at the other witch who'd spoken and gave her a startled look. First she hadn't known anyone would overheard the grumble. Secondly the question which came after was a complete surprise. It wasn't the sort of question Lucie expected to hear whilst still only a reserve player. It wasn't like she'd been playing at a professional level for years. Then it hit her regarding which article the other witch may be referring to. "Oh you mean the article about new recruits to the various teams of the French league?" she asked. Well there were the games in which the Mercenaries played such as the humiliating loss the the Quafflepunchers but if her picture had been in any papers she would have been firmly in the background or on the bench.
_________________
Little Muggleborn Dutch Girl
Captain & Keeper for the Marseilles Mercenaries
sammich@tda
Milan hoped she hadn't startled the witch too much. She was guilty of bringing up conversations a lot out of nowhere. She was glad she had been right about seeing her somewhere in the papers, at least.

"Yes, that must be it. Which team do you play for? What's your position? When is your next game?" Milan asked with fascination. She would have enjoyed playing professional Quidditch, but she wasn't at that caliber. Being Cerisier Chaser for four years on a mediocre team didn't get her much merit. She had virtually lost all her Chasing skills now, anyway.

She bit back a request for the witch's autograph. She didn't even know who she was yet, and she didn't want to overwhelm her.
_________________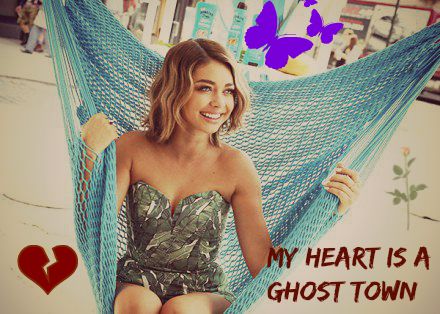 Adult





Posts

: 19


Join date

: 2015-08-31



This was a surreal experience for the still very new professional quidditch player. How was Lucie going to handle questions of potential fans if she ever moved up the ranks into the official position of Keeper? "I'm reserve keeper for the Marseilles Mercenaries," she replied. "And we're playing the Frejus Fliers this Saturday. Well I probably won't unless the Keeper needs a replacement." She looked down at the unappetising meal and gave up on attempting to finish it.

"Do you know of better places around here to eat in than this place?" she asked. Having only ever come into Paris briefly in the past for school supplies Lucie still wasn't very confident about finding out what was within the small area around the pub. "Never mind. Next time I think I'll eat in Cheval." There had been a couple of places with food far more appetising than the pub.

_________________
Little Muggleborn Dutch Girl
Captain & Keeper for the Marseilles Mercenaries
sammich@tda


Similar topics
---
Permissions in this forum:
You
cannot
reply to topics in this forum