Cbox
Everyone chatting it up over here!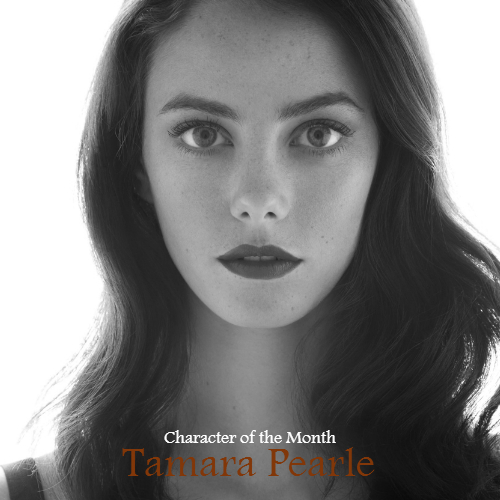 Character's full name: Tamara Sage Perle
House: Cerisier
Clubs/Quidditch Position: Tamara wasn't involved in clubs or quidditch. However, she was a prefect.
Blood Status: Pureblood
Family: Tamara comes from a rather larger pureblood family, though her only immediate family are her mother and father, Vanessa and Jonathan Perle.
Pets: Tamara has her own barn owl and a French Bulldog named Arnie.
Favorites
Food: Her favorite foods change constantly, but currently she really loves tomato and mozzarella salads.
Color: Her favorite color is a magenta color (but really any variant of pink).
Animal: Chinchillas, she doesn't have one for a pet (yet) but she finds them adorable.
Hobbies: Her hobbies include fashion, dancing, and spending time with Grace.
Future
Dream Job: Something in the fashion industry would be her dream job. Though, her parents aren't too fond of it.
Dream House/Location to Live: Her dream house would be anywhere that she was with her girlfriend. They're currently looking for a home in France together.
Family plans: Tamara's family plans after graduating school involve moving in with her girlfriend, Grace, of four years and (hopefully) getting married and adopting children with her.
Misc. OOC Section
What shape would their Patronus Take? Hmm, probably a chinchilla.
What memory would they use to trigger it? The moment she became best friends with Grace or their first kiss. Either bring her equal amounts of happiness.
When faced with a Boggart, what form would it take? Thunder and lightening. Pretty lame, but Tamara is scared out of her mind of it.
What would your character see in the Mirror of Erised? Tamara would see herself with Grace, maybe a few children as well.
What is your favorite thing about your character? Tamara is a very caring person and loves unconditionally, I have to admire that about her.
Other information you would like to share: Tamara is scared of just about anything, she almost punched someone for jumping out and scaring her.
Admin





Posts

: 55


Join date

: 2013-03-31




---
Permissions in this forum:
You
cannot
reply to topics in this forum