Cbox
Everyone chatting it up over here!

Where do I begin? I could go on and on about how my life at Beauxbatons was. I could talk about my first carriage ride. But who honestly wants to here about that? You want to experience things for yourself, you want to know the feeling of stepping into Charms or doing to your dorm the first time. You want the feel the rush of excitement as you open your dorm door for the first time. You want to see who you'll be rooming with. I guess I could go against what I said and tell you how I felt and most of the things I've done at Beauxbatons. Maybe we'll share the same emotions. Maybe we won't. All people are different after all.
When I first arrived at Beauxbatons, I was so excited. I felt like I was on Cloud Nine. It felt like a dream that I never wanted to wake up from. I was nervous too, I remember my stomach ached as I stood alone with the other first years. I didn't do too good with my classes that year, only because I was a beginner (or so I was told.) But I got better over the years. I like to think I'm a good witch and I do magic well.
Some of you might experience heartache. Its hard to deal with, but things will get better. I had my heart broken. But it also helped me figure out who I had major feelings for. I hope she, Marceline, reads this. I hope she knows how I feel about her. I like the way her eyes sparkle and how sassy she can get. I love that I can be honest with her and she wouldn't judge me. I love how her lips feel and how comforting her hugs are. I find everything beautiful about her. I hope she's reading this right now and smiling with that beautiful smile that I love.
Maybe you guys will find out you have a brother, maybe not. But I want Malachi to know that he is my brother no matter what. I love him so much and I hope he has a beautiful life. Even though we couldn't talk through paper thin walls or grow up together, it feels like I've known him all my life. I couldn't have asked for a better brother and I hope he thinks I'm a good sister.
Love,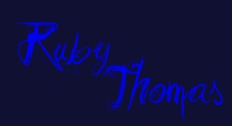 ---
Permissions in this forum:
You
cannot
reply to topics in this forum