Cbox
Everyone chatting it up over here!

Serah had to admit it. She was more than satisfied with the goblet's decision. Serah thought if her mom could see her, she'd be proud and very excited. After all, Montagnard was the house of her family.

She smiled as the Montagnard table cheered for her. Serah was already feeling more confident.

She stood up front until the other first years were sorted. She grinned at her friend, Milan, who broke the order of the line to stand by Serah.

Serah walked to the table, feeling like she was on top of the world.

One of the other Montagnard students made room for her to sit down next to them. "Thanks," she said to the person.
Harley remembered her sorting ceremony, and it seemed to be nerve wracking to everyone but herself. Being fearless was her gift after being treated so horribly throughout her miserable life. Of course, life at Beauxbatons wasn't harsh, it was great in fact. She had a few friends and was learning more about herself every day.

She carefully watched as the students filtered up and down the stairs, leaving behind their past life and sitting at the table of their new family. As a new girl, Sarah Palmer she remembered, flitted down the stairs with an aura of self-confidence shrouding her. Harley scooted over and welcomed the new girl with a smile. "The name's Harley. Harley Fenwick. Welcome to Montagnard, your new family."
_________________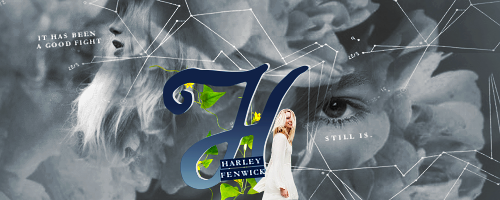 Muggle-Born Blondie • Owner of Nyx • Owner of La Fleur de Fenwick
Shopkeeper





Posts

: 220


Join date

: 2014-02-14


Age

: 24


Location

: Westminster, England



Serah smiled at the girl. "Hi, Harley. I'm Serah."

Then Serah suddenly felt awkward. She didn't know what she could possibly have in common with Harley. Or anyone else around her.

But Serah remembered how she'd made friends with Ruby and Milan.

"Ssso... What's good to eat here? Anything I sh-h-hould avoid?" she asked.

It wasn't an awkward question. After all, they were at a table. And they were about to eat dinner. In fact, it was cliche.

Serah tried to relax. You'll be fine, she assured herself.

None of the faces around her looked threatening. Some (probably older students) looked completely disinterested in any of the new kids. But others spoke up and actively welcomed them.

And luckily, Serah was around people that welcomed her.
Harley was about to chuckle at the girl's obvious awkwardness, but she kept herself from doing so.

"Well, Sarah. There's nothing here to avoid, but I strongly recommend the sweets here. Especially the cake. You're new to Montagnard so I'll introduce you. I didn't have any friends when I first came here, but now I have two friends here in my year, Philip and Malachi. Their both total softies and you should meet them. In Ceriser, my friends are Ryan and Charlie. Do you have any friends yet?"

As the sorting process finished up, trays of extravagant foods appeared on their tables. Honestly, Harley was eighty percent sure that the food was the only reason she had come. "Everyone in Montagnard is super friendly and welcoming as far as I know, so feel free to ask me or anyone anything."
_________________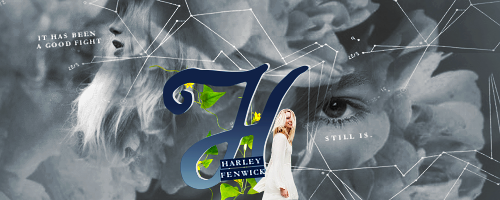 Muggle-Born Blondie • Owner of Nyx • Owner of La Fleur de Fenwick
Shopkeeper





Posts

: 220


Join date

: 2014-02-14


Age

: 24


Location

: Westminster, England



"I have a couple of friends. Milan Rein - she just got sort-t-ted into Cerisier - is my friend. And I met Ruby at La Petit Dragon," Serah answered, moving her head in the direction of Ruby, who was sitting at the other end of the table.

"I think I'd die if the junk food is present at every meal. I always pick sweets over real food."

"S-s-so will I have t-t-ime to explore everything?" Serah asked.

As the carriage had pulled up to the castle earlier, Serah started to get jumpy. She knew that she could become lost easily. And anything that could go wrong, would go wrong. And those wrong things usually found Serah.


Similar topics
---
Permissions in this forum:
You
cannot
reply to topics in this forum